"Stand at the crossroads and look; ask for the ancient paths, ask where the good (godly) way is, and walk in it, and you will find rest for your souls."
- Jeremiah 6:16
Author, investigative mythologist, regular guest presenter on Ancient Aliens, and star of Arcanum TV, William Henry is your guide into the transformative power of art and symbols of human ascension. He has been documenting humanity's awakening to its spiritual magnificence for over 20 years. Inspired by the great accomplishments of antiquity, William brings the evidence of our divinity. By bringing to life the stories of ascension through art, he teaches the secrets of soul transfiguration or metamorphosis and connects people to one another across cultures, time and space.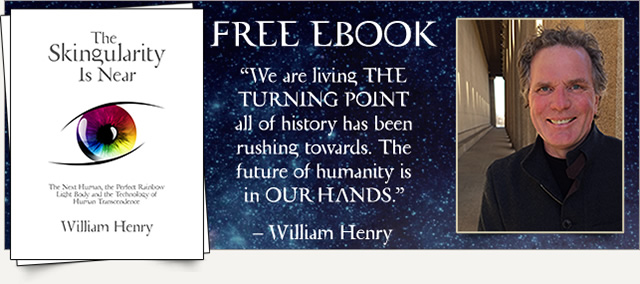 THE SKINGULARITY IS NEAR: The Next Human, the Perfect Rainbow Light Body and the Technology of Human Transcendence documents the emergence of a new or second skin for humanity and with it the 'next human'. It is an era in which we radically enhance and transform the human body and transcend skin and biology. It is expected to happen within one generation. Find out more and claim your FREE copy...


There is nothing that expands the mind and feeds the soul more than spiritual adventure travel. Add casually elegant luxury accomodations in extraordinary places and you have a special gift for yourself and your loved ones.
During the past five years we have led 14 tours together to Egypt, France, England and Italy in search of the lost secrets of ascension in some of the world's most sacred places and amidst humanity's most magnificent works of art.
For 2016 we will be offering inspiring journeys to England and Egypt. Find out more...


Clare and William Henry present a revolutionary new TV Show exclusively on Gaiam TV; Arcanum.
While great works of art have been admired and studied for centuries, only a few individuals know the secrets that they conceal. Clare and William Henry explore beyond the composition of these works to discover their hidden mysteries. What they find is the Arcanum: esoteric secrets about human potential and modern sciences.
Ten episodes are available NOW. You can sign up for a free trial at Gaiam TV and watch all episodes.Find out more...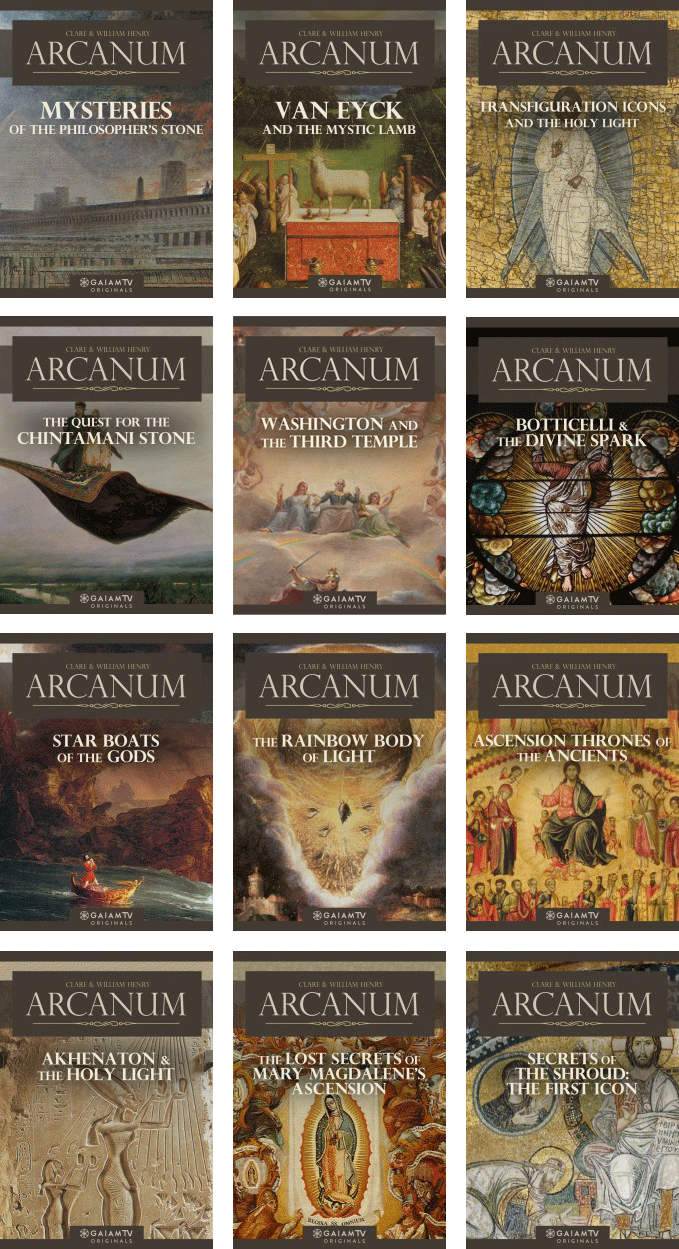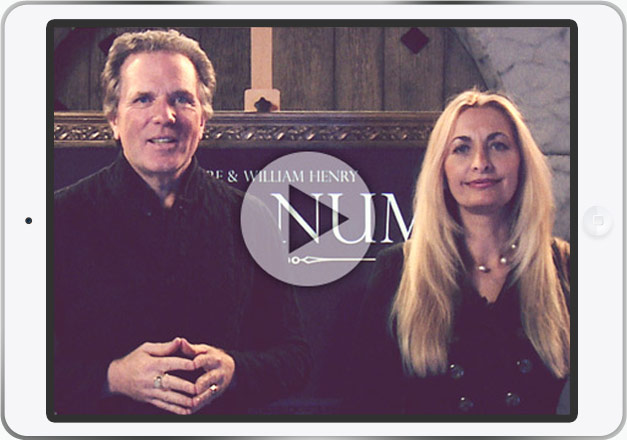 They are not human.
They are inter-dimensional beings who came from an otherworldly holy place called Sion.
They crossed a forbidden barrier, transformed or morphed into human form and freely mingled with humans.
They intervened in human affairs.
They created a hybrid race with humans. Find out more...
I'm starting to release my back-catalogue of books as Kindle editions. I've begun with my latest book, The Watchers, and also have avaliable The Secret of Sion. Find out more and order your copy now.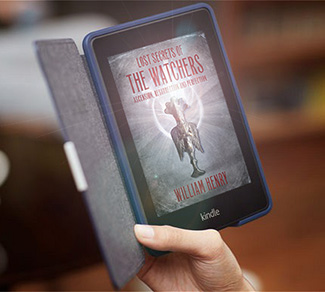 Do you have hope for the future of America? Start with taking back the Capitol Dome! Help take America, and the world, from crisis to a new level of spiritual awareness! Order NOW.

The American Rite is investigative mythologist William Henry's invitation to discover the mind bending secrets of ascension in the temples of Nashville, TN, the streets of Philadelphia and in the U.S. Capitol. $19.95 plus $5 postage and handling. Order NOW


William Henry has become known as one of the most dynamic speakers in the consciousness field today. His presentations are edgy and factual, crossing ancient sacred science with modern science and spirituality.

You're invited to tune in to more than 15 hours of the most exciting dialog and insights of our time.

This special set includes:
Anointing of the Dove
Stairway to Heaven
Starwalkers and the Dimension of the Blessed
Stargate 2012
Lost Secrets of Jesus: The Wand and the Ring
The Light Body Effect
Sold separately these 6 DVDs retail for over $175. Now, through this limited time offer you can get all 6 for the low price of $99.95, plus $5 postage and handling. Don't miss it! Order Now...

Thanks to Arthur C. Clarke, in the brave new world of planet 'End-timea' (that strange world on the corner of Now and 2012), the biggest story of 2010 was supposed to be UFO Disclosure or even – greetings, earthlings – the Event, full-blown First Contact or revelation of the existence of extraterrestrial Visitors.
Indeed, a lot happened in 2010. Read more...
I was in Chicago recently and had a chance, at long last, to visit the Oriental Museum, and its world-renowned collection of art and archaeology of the ancient Near East. The museum is part of the Oriental Institute at the University of Chicago and displays objects recovered by the Oriental Institute excavations in Egypt, Mesopotamia and ancient Israel. Historian and archaeologist James Henry Breasted founded the museum in 1919 to house the fruits of his numerous expeditions to Egypt and the Middle East. Breasted was a contemporary of Howard Carter and Lord Carnarvon. He aided Carter in deciphering inscriptions and seals from the recently discovered Tomb of Tutankhamun. View the Gallery...