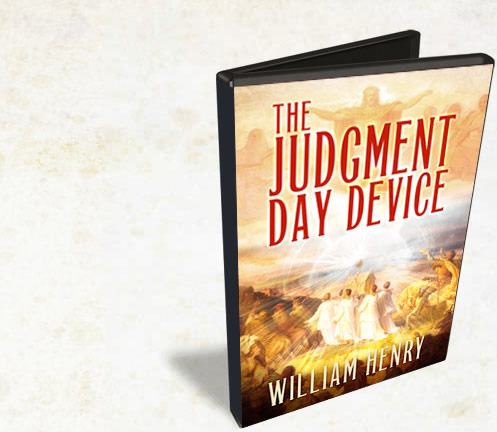 T
he Premise: It's Judgment Day. The End Times. While Christians seek signs for Jesus' second coming, the Jews await the Messiah and Muslims await the 12th Imam (the Mahdi), a powerful 'device' with an unearthly power is awaiting discovery by one of them. That device is the 'lost' Ark of the Covenant. Popularly thought of as the golden rectangular box/device made my Moses to contain the Tablets of the Law and other items, it will be the sign ('symbol, seal') of the Christ, the Messiah and the Mahdi when this figure arrives.
Well, the Ark is part of the complete device anyway.
What most Christians, Jews and Muslims do not realize is that the popular conception of the Ark of the Covenant as a simple golden box is incomplete. Books about the Ark speculate that the Ark was a weapon, a capacitor or power source, a container. They barely mention its complete parts, its secret history or its true capability.
As William shows, the Ark is actually one component of a larger, supernaturally powerful Judgment Day 'device'. This book is a search for the Ark's missing pieces and its complete hidden function.
The phenomena associated with this Device makes clear that it is some form of otherworldly ascension tool. It has the capability of making a human holy on contact and transmuting flesh into light. With it, one can ascend and travel the stars.
This is why it is the most coveted device of human history.
Reveals the complete Ark of the Covenant/JDD includes the sacred Tree of Life or World Tree and is the same device as the Throne of the Second Coming of Jesus.
Explains the Judgment Day Device as a 'transmitter' of the Holy Spirit or cosmic energy.
Discloses that the cosmic conduit or pillar of light (stargate) that emanates from the Ark is a mode of transport for advanced, nonphysical, but humanoid beings.
Presents proof the Ark is not on earth, but will be brought here by these advanced beings who use it as a "gateway" device.
Explores rare Judeo-Christian art that encodes the complete Ark of the Covenant/Judgment Day Device.
Details the crucial role the Ark plays in End Time prophecy and how it connects to present-day headlines.
Connects the reader to the heightened spiritual consciousness required to discover and utilize the Ark. It is apparent that as we 'click' on the Ark and Judgment Day Device symbolism in the this book our inner being has the capability of making or assembling the Ark in our imagination and using it to open a portal to communicate with God and even to go to his Throne.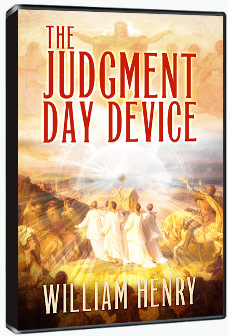 90 minutes
In USA $19.95 + $5 p & h
In Canada $19.95 + $5 p & h

All Other Countries $19.95 + $7.50 p & h