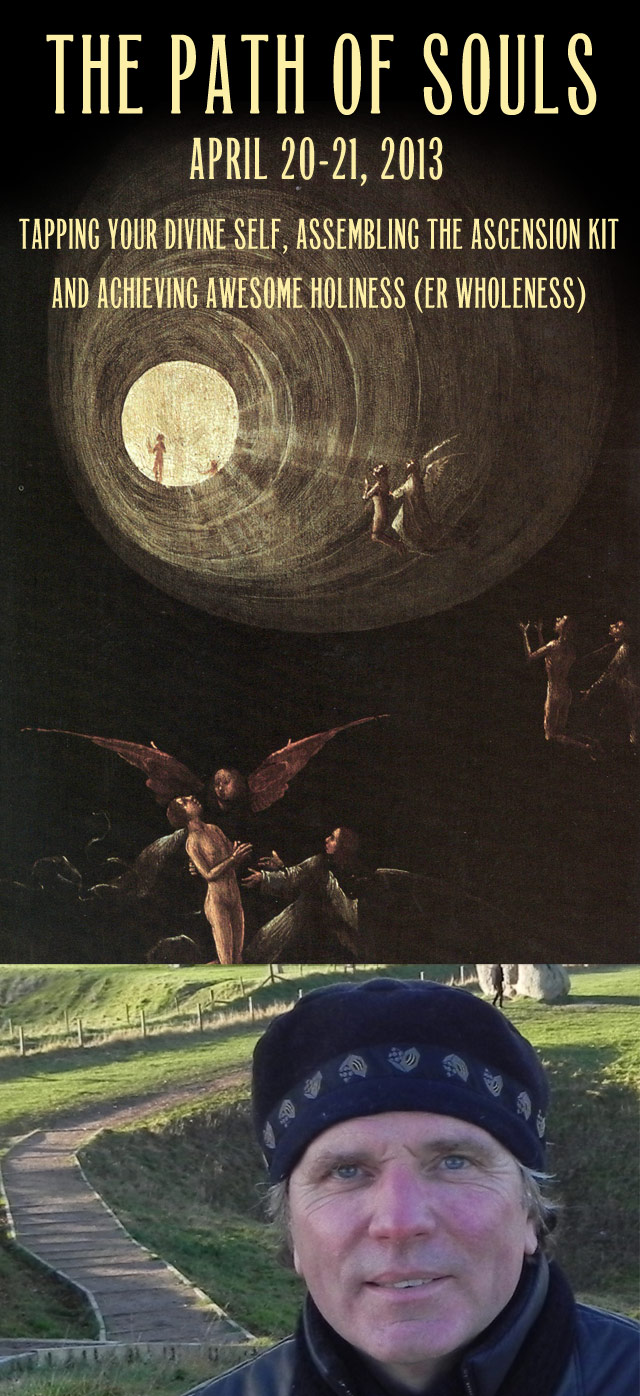 THE PATH OF SOULS
Times have changed. We're in a new realm. Are you ready for the next step in your incredible journey?
"The Path of Souls" is about the soul's journey to awakening or Enlightenment and the great gift that knowledge of Ascension brings. Having crossed the Milky Way's center during the Great Cosmic Cross of 2012 we are now embracing a new, cosmic light. In this light we will shine as never before and open to new levels of wisdom. Join us in Nashville and discover how.
Presented at Nashville's Scarritt-Bennett Center, this extraordinary new presentation is, simply, the most complete ascension teaching available anywhere. Drawing from William's recent works The Secret of Sion and The Judgment Day Device, this workshop is about assembling our Ascension Kit, uniting with our higher Divine Self and enjoying a whole life on the Path of Souls. Based on ancient ascension teachings of many cultures, and featuring what may be the world's most exquisite and empowering collection of "soul activating" ascension art, the Path of Souls will touch your heart, connect you to your deeper Divine Self and show us the awesomely holy way ahead.
Our wake up call. Quantum physics has proven that thought creates our reality out of an ever changing energy field. We become what we think about most. Our soul becomes what it beholds. The Path of Souls provides tools that will change your earthly life and prepare you for the greater journey ahead in this life and beyond.
Featuring a one hour presentation by Clare Henry "Life's Journey with the Angels."
In addition to discussion about the Rainbow Body, Ascension, stargates, new galactic energies topics of "The Path of Souls" include:
The Judgment Day Device. Revealing it can align or balance us with higher forces, empower us, and bring world peace and a spiritual renaissance in the 21st century as prophesied.
Awesome Holiness. What if you had the ability to bestow blessings on everyone and everything you encounter? The fact is, you can. Learn how.
The Hero With a Thousand Facets. The great mythologist Joseph Campbell described the soul's journey in The Hero With a Thousand Faces. Dr. Brian Weiss described the heart as a diamond with a thousand facets, each one needing cleaning. William combines elements of both teachings in "The Hero with a Thousand Facets", a special section on illuminating the heart and soul.
A successful soul is a resurrected soul. What can you do to assure your soul's ascension?
The Nashville-Orion Correlation. Ancient Nashville was a shamanic center where the steps along the Path of Souls to the Orion stargate were taught. The mystery teachings of the ancient Nashville culture centers on the belief that Orion is the gateway to the Galactic Center. This corresponds with Christian teaching that Jesus will return via Orion's gate.
And much more.
Registration is just $200 for early birds who register by April 1, 2013. $250 thereafter.
The peaceful setting of the Nashville's historic Scarritt-Bennett Center and the gothic, Harry Potter-esque architecture, beautiful landscaped grounds and warm hospitality provide the perfect environment to connect with our spiritual selves and for an exploration of our profound potentials.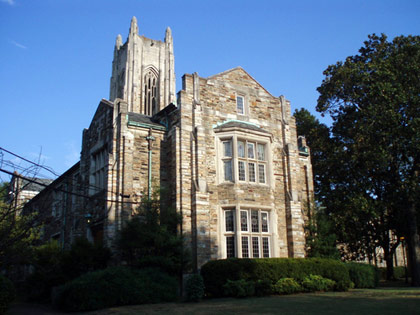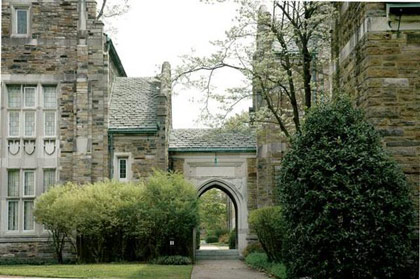 Plan to stay at Scarritt Bennett and enjoy the charm and quiet of this peaceful place. For room reservations go to their website, www.scarrittbennett.org/, or call 615.340.7500 .

8:15- 8:45
Registration
9:00 am – 2:30 pm
On Saturday, we'll begin at 9:00 am with a 4-hour lecture (with coffee and group lunch break) by William Henry at Nashville's historic Scarritt-Bennett Center in mid-town Nashville.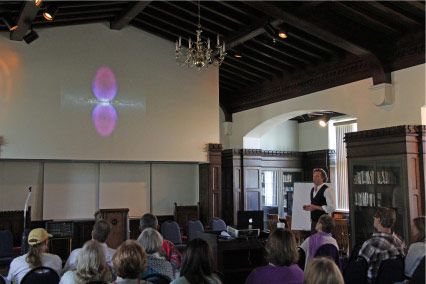 3:00 pm – 7:00 pm
A private tour of sacred Nashville.
We'll tour Nashville, City of Secrets/City of Peace, in our air-conditioned coach. First, we'll visit Nashville's Parthenon, a scale replica of Athena's Temple of Wisdom. Inside is the tallest indoor statue in the western world, a 42-foot tall statue of Pallas-Athena beaming in 24k gold. Some say she is the most beautiful statue they've ever seen! What most don't know is that Athena holds one of the key secrets of the Kit.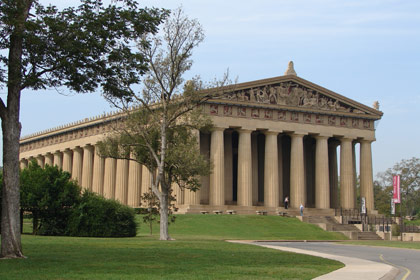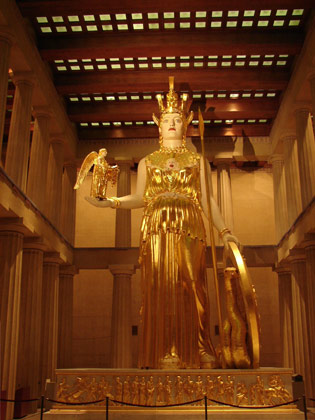 Next, we'll head to the Bicentennial Mall or "Stargate Park". This 2,200 foot long magician's rod is a living temple of initiation similar to the Bodhi Tree of Buddha. It resembles the Hindu Meru axis or Ladder to Heaven. William expertly guides you through this 'Tree of Secrets' or 'Rod of Enlightenment'. You'll feel the Kit beneath your feet and come alive within you.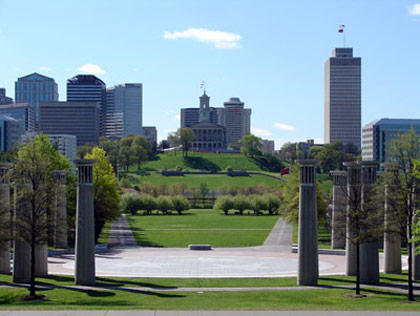 9:00 am – 1:00 pm.
Our adventure continues on Sunday morning.
In this 4 hour presentation (with breaks, of course) William will explore in detail the secrets of the Ascension Kit and his research into the human body as a resurrection tool for the soul, a ladder or Stairway to Heaven.
$250.00
Participation in this one-of-a-kind event is limited to 100 people to insure personal attention and participation. Your $250.00 conference fee includes lunch on Saturday, tickets to the Parthenon and private bus tour of sacred Nashville.
As William says, "the early bird gets the worm…hole". Register by April 1 for the discounted price of $200.00.
To register we accept Paypal, or call William at (615) 292-5397 for telephone reservations. As always, William is available by email at whenrytn@earthlink.net
Early Bird Special
Weekend Ticket for 1 person - $200 each

(this offer ends on April 1, 2013 after which tickets return to the regular price of $250)