William Henry is honored to present Stargate Egypt IV, a remembering of the original Stargate Mystery School and the initiates who gathered there and who left us a legacy to discover.
Life, the ancients believed, is about preparation for existence in another dimension accessed via stargates or the Way of the Stars. William Henry is the first to discover that the artwork left on the temple walls of Egypt preserves an advance sacred science based on stargates and wormholes. This science focused on the transformation (or transfiguration) of the human body into a being of light. The Egyptian story of Isis raising Osiris encodes the secrets of this transformation.

LIVE YOUR DREAM! EXPERIENCE THE STARGATE OF ANCIENT EGYPT with investigative mythologist and author William Henry, the world's expert on ancient Egyptian stargate symbolism and pioneer of Stargate Metaphysics. You'll see the artwork portraying the advanced sacred science of the gods. In addition to on-site talks and guidance he'll present three lectures.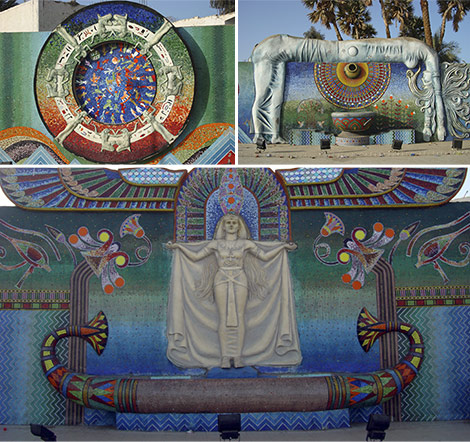 For 12 days you'll discover and experience the magnificent Stargate Metaphysics of the ancient Egyptians. If you let it this experience will open your heart. You'll fall in love with the sacred journey and life all over again.
Price will include 12 days, hotel accommodations, in Egypt airfare and transportation, lectures, all entrance fees to temples, tips and services.
You'll experience:
• The Great Pyramid inside and out.
• Initiation in the Great Sphinx enclosure.
• Walk in the energy field of the stargate at Abu Ghurob.
• Saqqara and the hidden texts of the afterlife.
• In depth exploration of Abydos, the Gate of the Gods.
• The Osirion, the Temple of Time.
• Denderah, the gate of the Hathors.
• The Temple of Man at Luxor.
• The Temple of Horus at Edfu.
• The Temple of Isis at Philae under a blanket of stars.
• Tour the incredible Cairo Museum.
FOR A COMPLETE ITINERARY AND PRICE please visit: www.pachaterra.com/stargateIVitinerary.html
This journey is expertly organized by Mary Lomando.
To register call Mary at (954) 972-5891 or EMAIL: mlomando@bellsouth.net